Yes, there is a bike trail just for you in Kelowna. For all age groups and riding abilities, there are great trails for you. Saddle up. Here we go!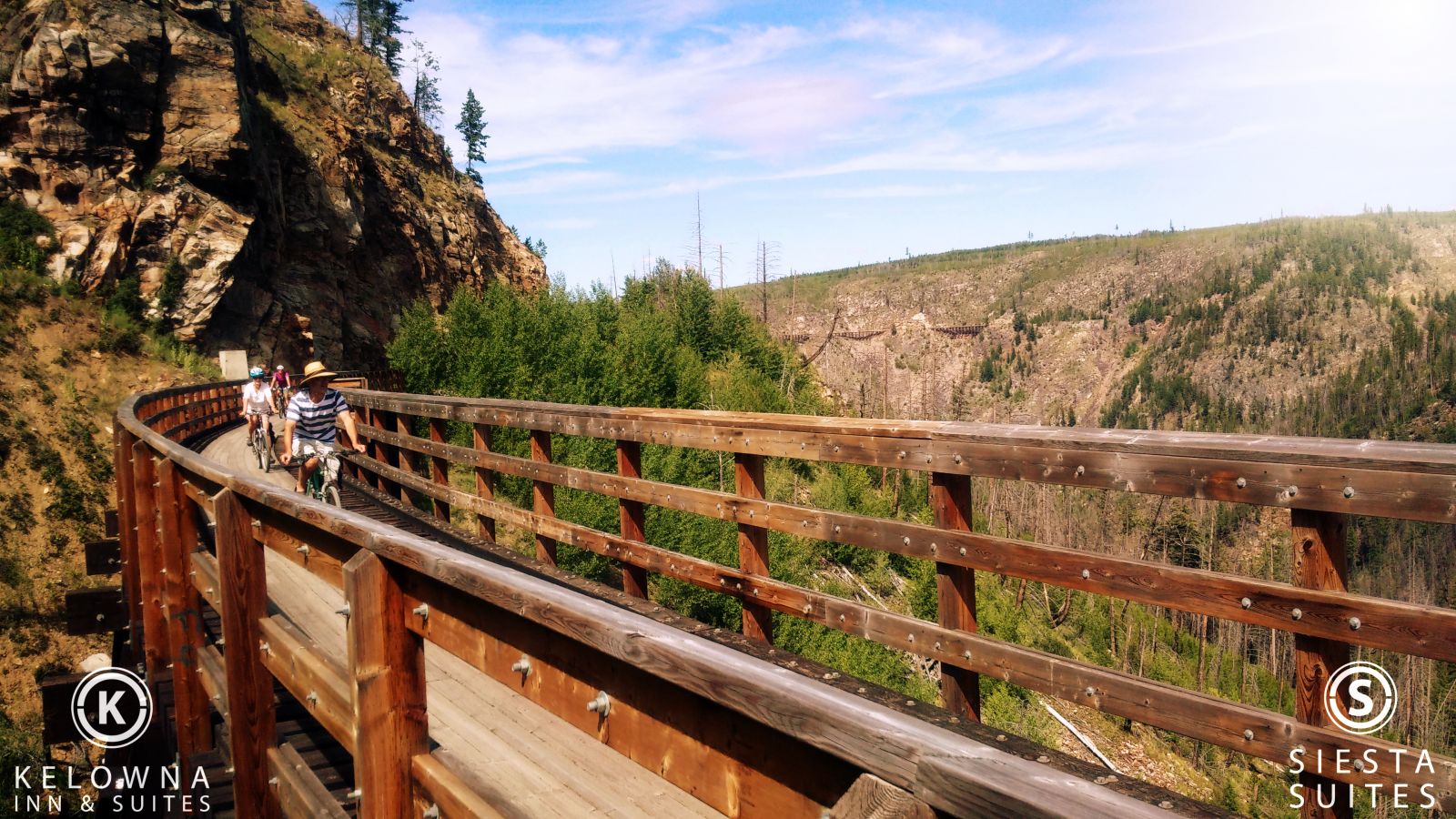 The Kelowna Mountain bike park is part of the Myra-canyon Provincial park. You may have heard of the Myra-canyon Provincial Park for its lofty rail trestles and cool tunnels. The mountain bike portion of the park is best accessed from the Crawford Estates neighborhood in Kelowna. From there, numerous trails of all skill levels ascend the hill sides. Before you head out you'll want to pick through the local Mountain Bikers club site for trail info and maps or visit a local bike shop for current trail information and conditions.
There are rides in the Kelowna area that don't require 18 gears and 15 inches of front fork travel. The Mission Creek Greenway is another adventure for cyclists. Running along the dikes of Mission Creek, the greenway extends for 16.5km from Lakeshore road. From the mouth of the creek, the landscape is mostly farmland, fields and pastures for the first 7.5 kms. The valley narrows slowly at the 8km mark and the creek begins to wind and turn. With several bridges over the creek, tall cedar trees, a narrowing valley maintain the riders interest. In September and October Kokanee can be spotted spawning in the slower channels and eddies.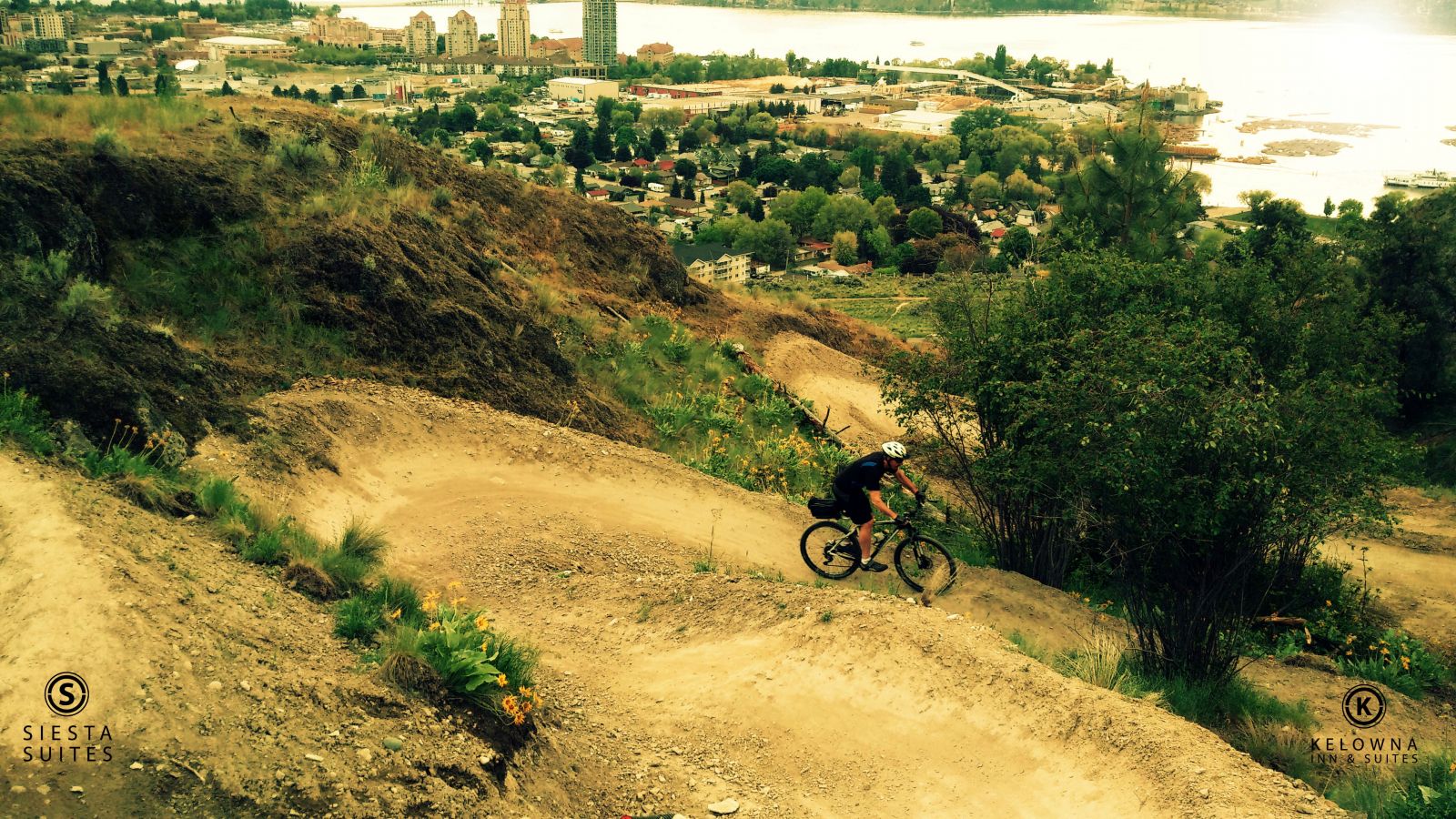 Knox Mountain park is another local favorite mountain bike area. Accessed at the foot of Ellis street in downtown Kelowna, a paved road provides a proper ascent route, while many single tracks and multi-use trails provide for the downhill thrill. Thank-you Cyclepath for providing a great directory of local rides.
Some local bike shops organize group rides throughout the week during riding season. This is a great way to meet local riders and have several willing tour guides for a perfect ride.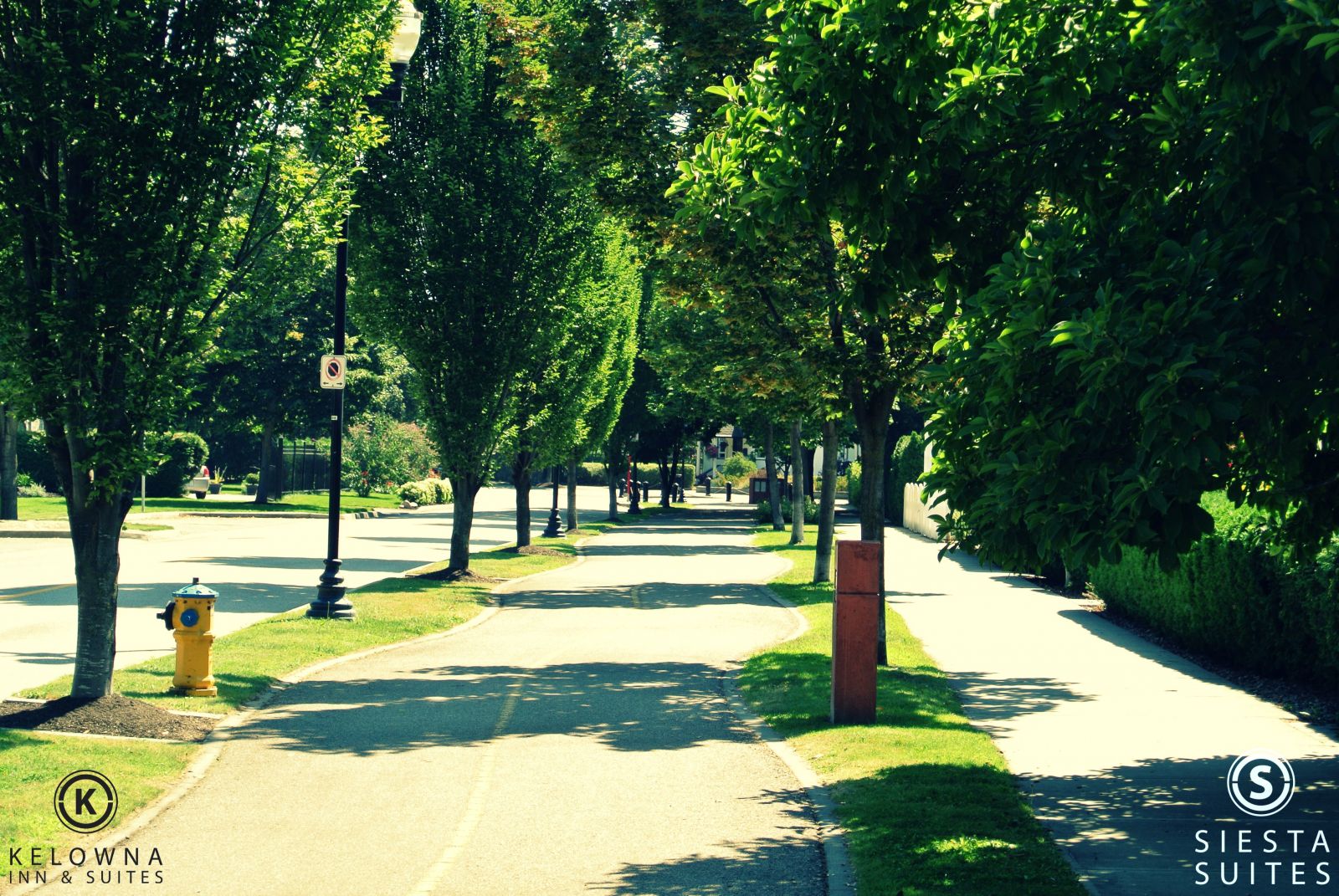 Kelowna also has many urban trails and bicycle pathways throughout the city. From our hotel, it is easy to explore downtown Kelowna with a bicycle.
#kelowna #ridekelowna #mtbkelowna #explorekelowna