Traveling on work related matters is a different ball of wax. This isn't down time. Money, time and effort are on the table. Here's what our corporate and business clients repeatedly told us they appreciate about the Siesta Suites Hotel Kelowna.
1. Right location - That's a no brainer. Being near your business destination is a must. Commuting long distances is overrated. A good location will also put you near good restaurants and watering holes. Maybe a short walk downtown or to the park is called for. The neighborhood is important.
2. After hours amenities - Yes, work does end at some point. Once the laptop is turned off and the phone needs a recharge, you need to refresh as well. A good gym is a good amenity. Is it bright, clean and well located, or is it an afterthought jammed into a spare room in the basement? A pool and a hot tub are must haves too.
3. Connectivity - No hotel would survive today without connectivity unless that was the market it was after. But does the hotel have good free wireless when the room down the hall is streaming movies on 4 devices?
4. Good atmosphere - It's one of those things that is many things put together. This can mean everything from room comfort, to how well lit the parking lot is, or what colour the walls are. Atmosphere can be the warmth or personality of a place. It is a combination of all those.
5. People - Are the employees behind the desk human (smile, have empathy for your requests, accommodating) or are they robotic and clipped? Having your name remembered from a previous stay is a human interaction we all seek.
Bonus insider tip: Call the hotel direct to make your reservation. That is your best chance at receiving the best corporate rate, and you can specify your preferred room location.
Are you coming to the Kelowna to meet with clients, meet with colleagues or prospect new business? Let us be your Kelowna launchpad. 1800.663.4347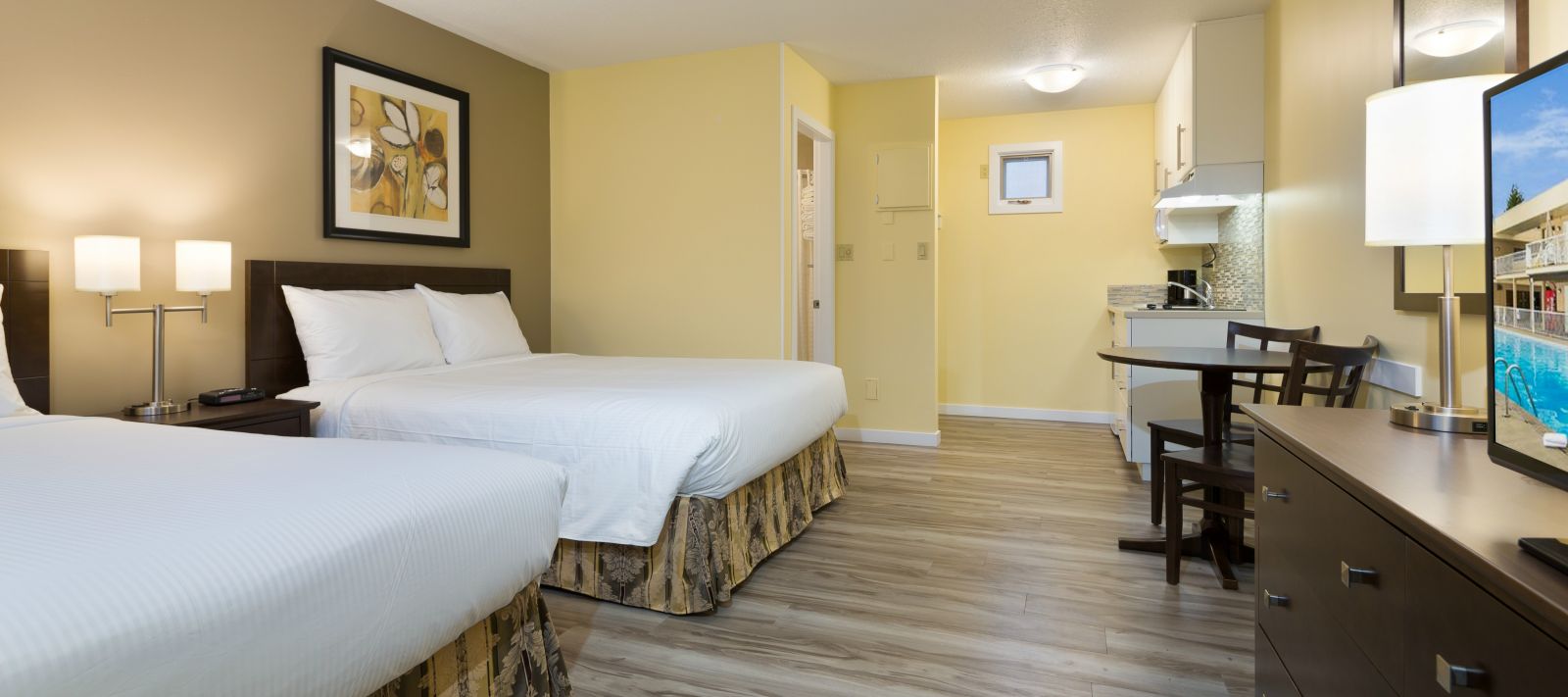 #kelowna #businesstravel