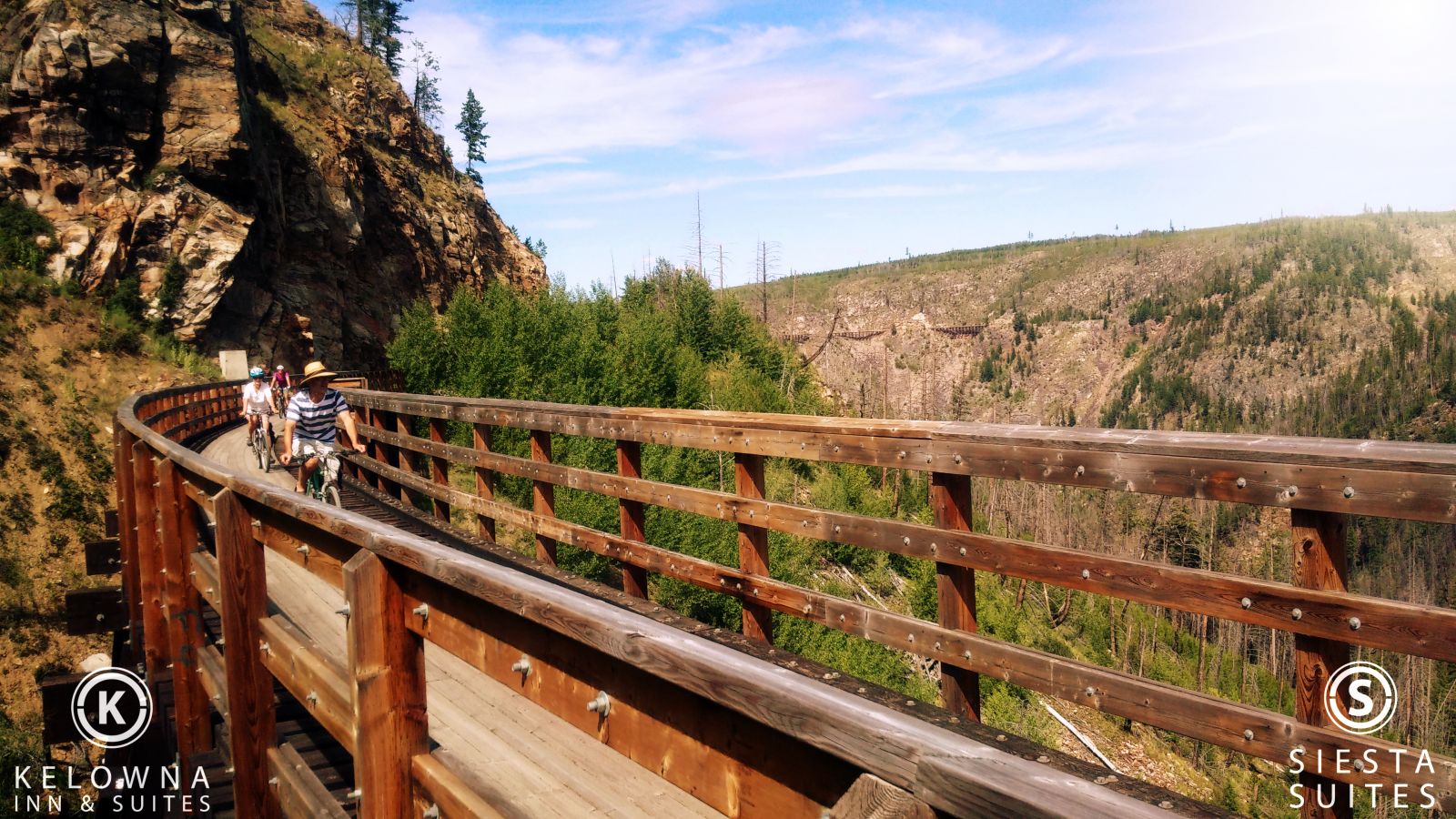 Visitors come to Kelowna seeking many things. The reason may be an escape, a new adventure, a re-connection of family, or the gps couldn't find Vancouver and dropped you off unexpectedly in the Okanagan. Whatever the reason, we're here to show you something unique.
The Myra canyon on the abandoned Kettle Valley railway bed is a world class attraction. That term may be overused and cliche, but in this case, the term aptly applies. Millions were spent on the original construction of the railway to hew through rock and forest and span crags and canyons.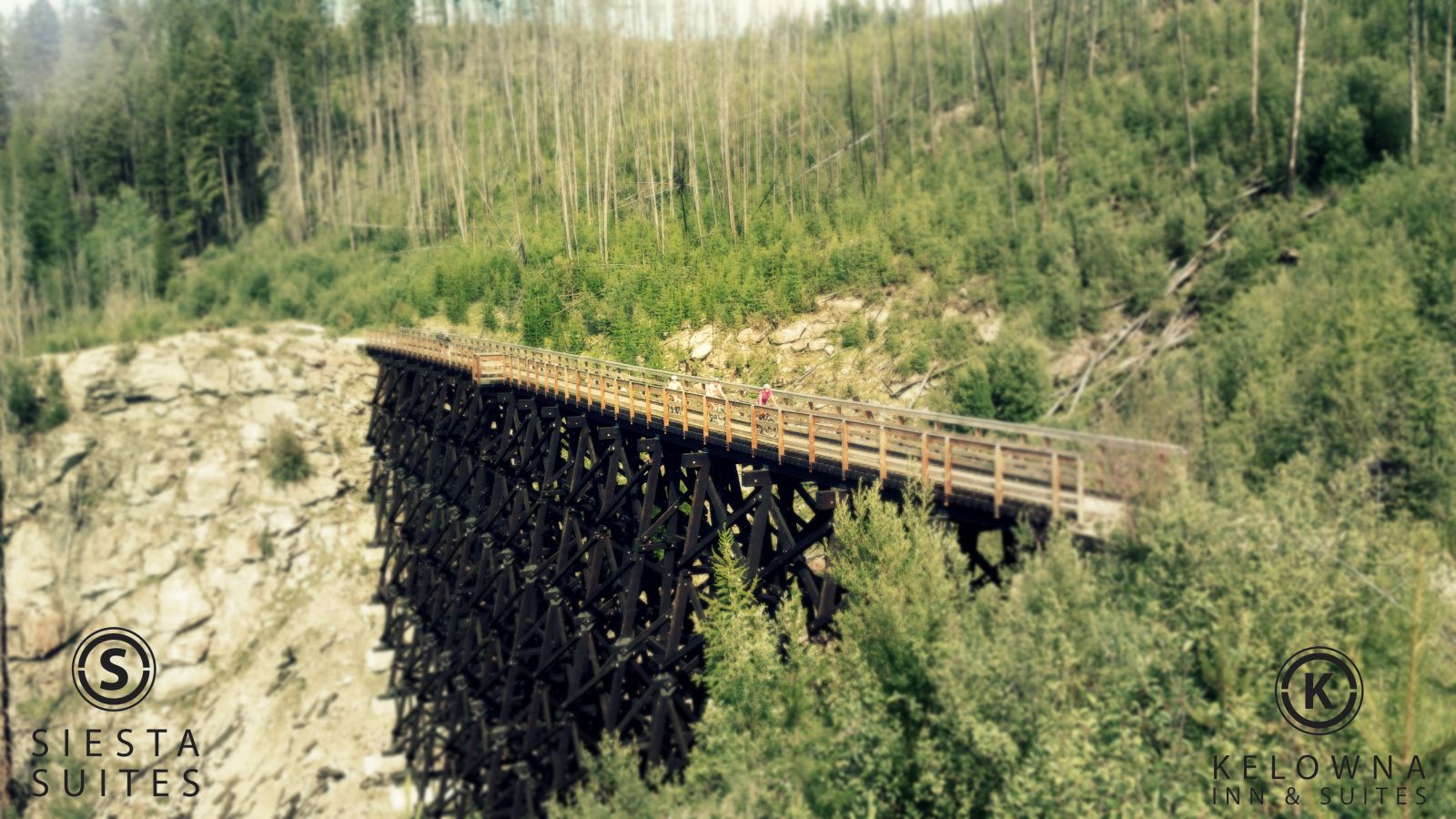 Today, the Myra Canyon portion is a national treasure to be sure. 18 wooden trestles and 2 tunnels along a 10 km section of smooth flat rail bed. The aerial views of Kelowna and Okanagan lake are postcard worthy.
Don't worry about transport if you find yourself without a bicycle. The Myra Canyon Bike Rentals has a fleet of perfectly tuned mountain bikes at the ready. Rentals include helmets and for an extra fee, a personal tour guide. The rail bed is flat and smooth. For non-riders, the first trestles begin a short walk (1 km) from the parking lot. Bring water and a light jacket. At a 1000m above sea level (City of Kelowna is 344m), cool breezes and weather changes can be expected.
Have more questions or need a map, directions and some local advice? Ask us when you check-in. We're locals. We know.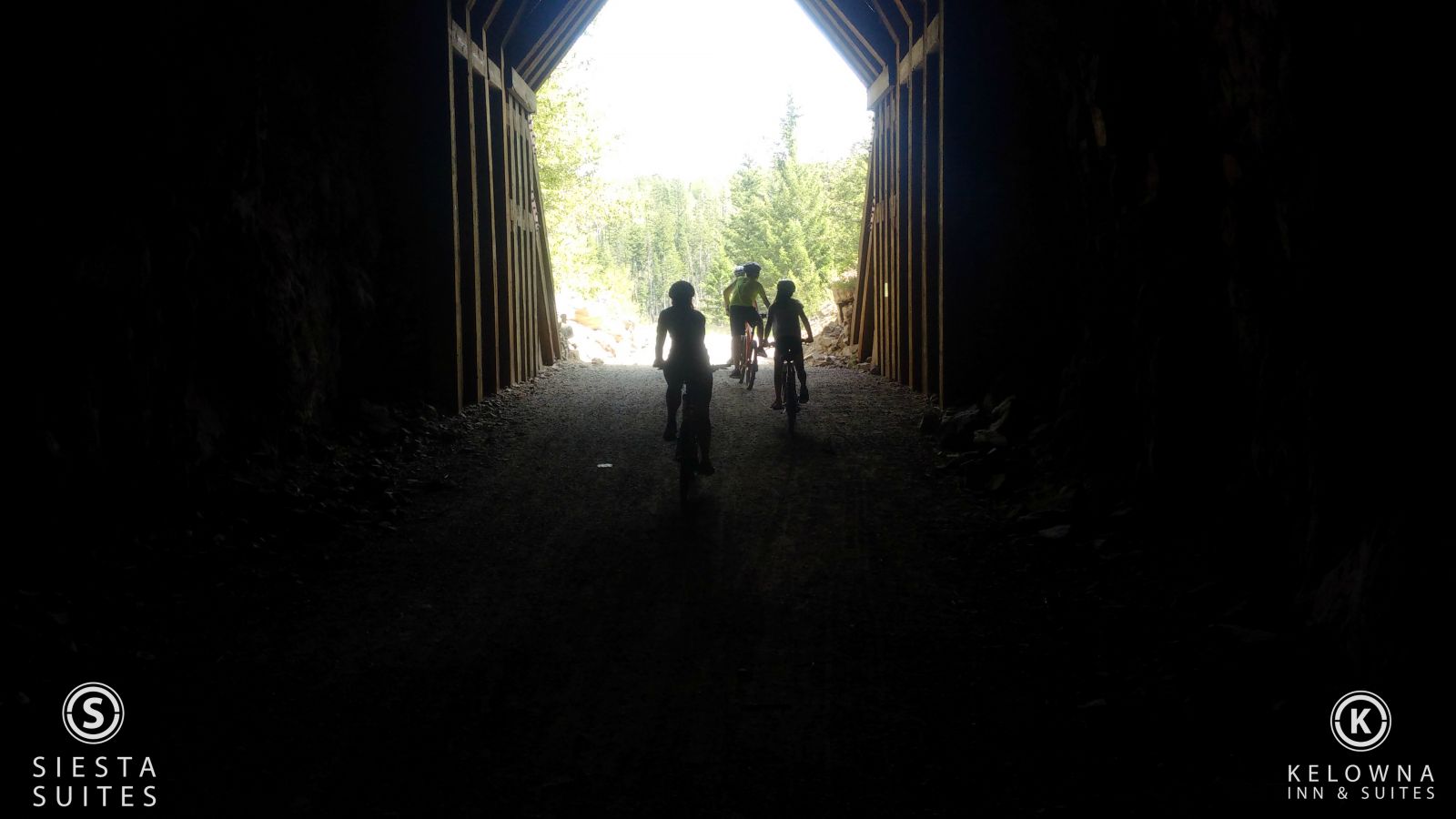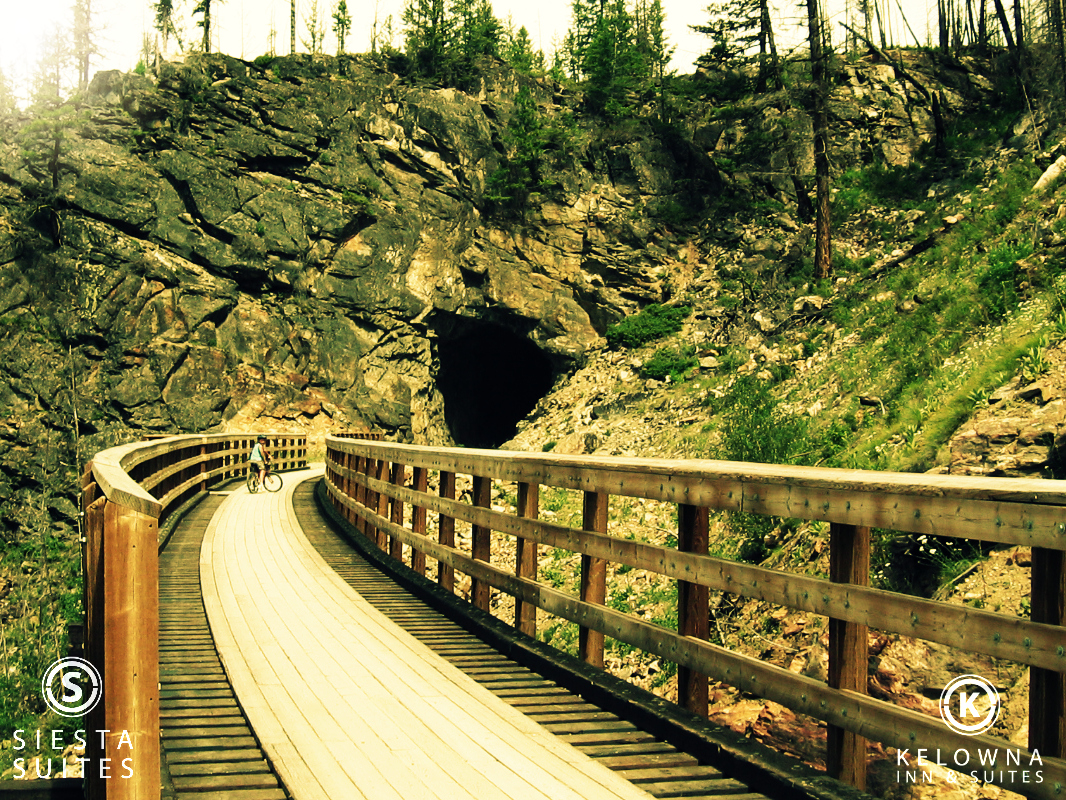 #explorekelowna #myracanyon #kettlevalleyrailway