Vacations are all about spending time together, and when it's in a car, the prepared always win.
Kids love to pack their own bags. A good option is to let them pack their favorite toys, stuffies and clothing articles. It gets them enthused about the trip and teaches them independence and responsibility. Do yourself a favour though, and be sure to check the packing before heading out the door. Entire rock collections have been known to travel great distances only to be discovered at bedtime, 400 km from home. Bauxite isn't known to be a great substitute for pajamas.
For your journey, it's fun to pack a frisbee, skipping rope or a ball of some sort. Having a few toys in the car makes the road side rest breaks more fun and helps diffuse some of the pent up energy.
Children are programmed to equate traveling with eating. As the last suitcase is settled into the trunk, tiny hands begin rummaging through bags looking for snacks of all kinds. Knowing this, be sure that fruits and vegetables are on the menu too. Eating well makes for happy travelers.
At your destination, everyone needs a few moments to adjust to the new surroundings. Once the ground rules are in place ( i.e. Stay with a buddy, life jackets are to be worn on the dock, etc), begin to explore. The temptation to over schedule activities and sights can be hard to overcome, so make sure to leave plenty of unplanned time in your vacation. Exploring, playing and napping is just as good for parents, as it is for kids.
Enjoy your vacation. That is what it's for. Our staff are great at helping you plan day trips and activities. See us with your questions. We're locals. We know.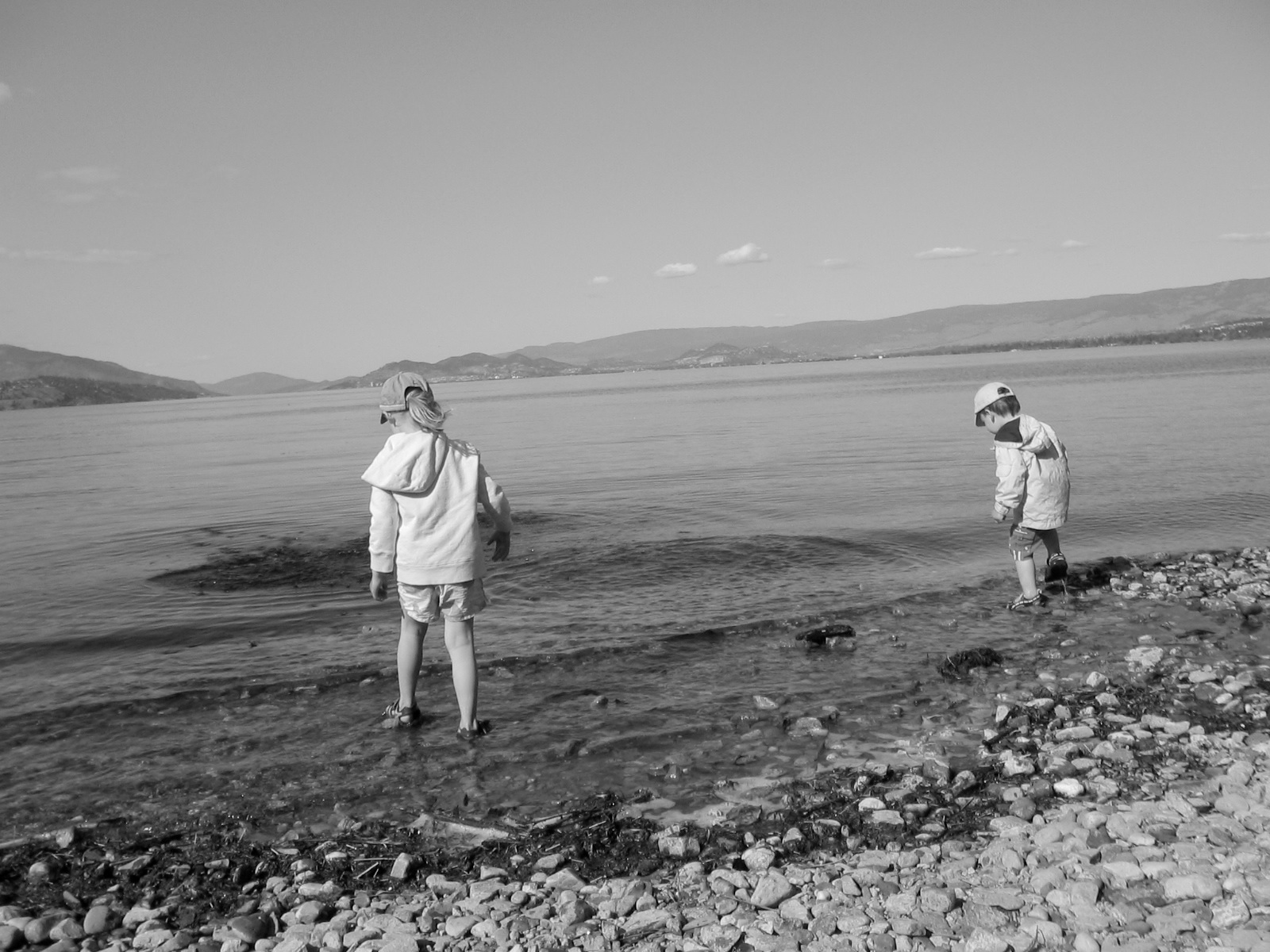 #roadtrip #travel #kelowna #explorekelowna #viajar #urlaub