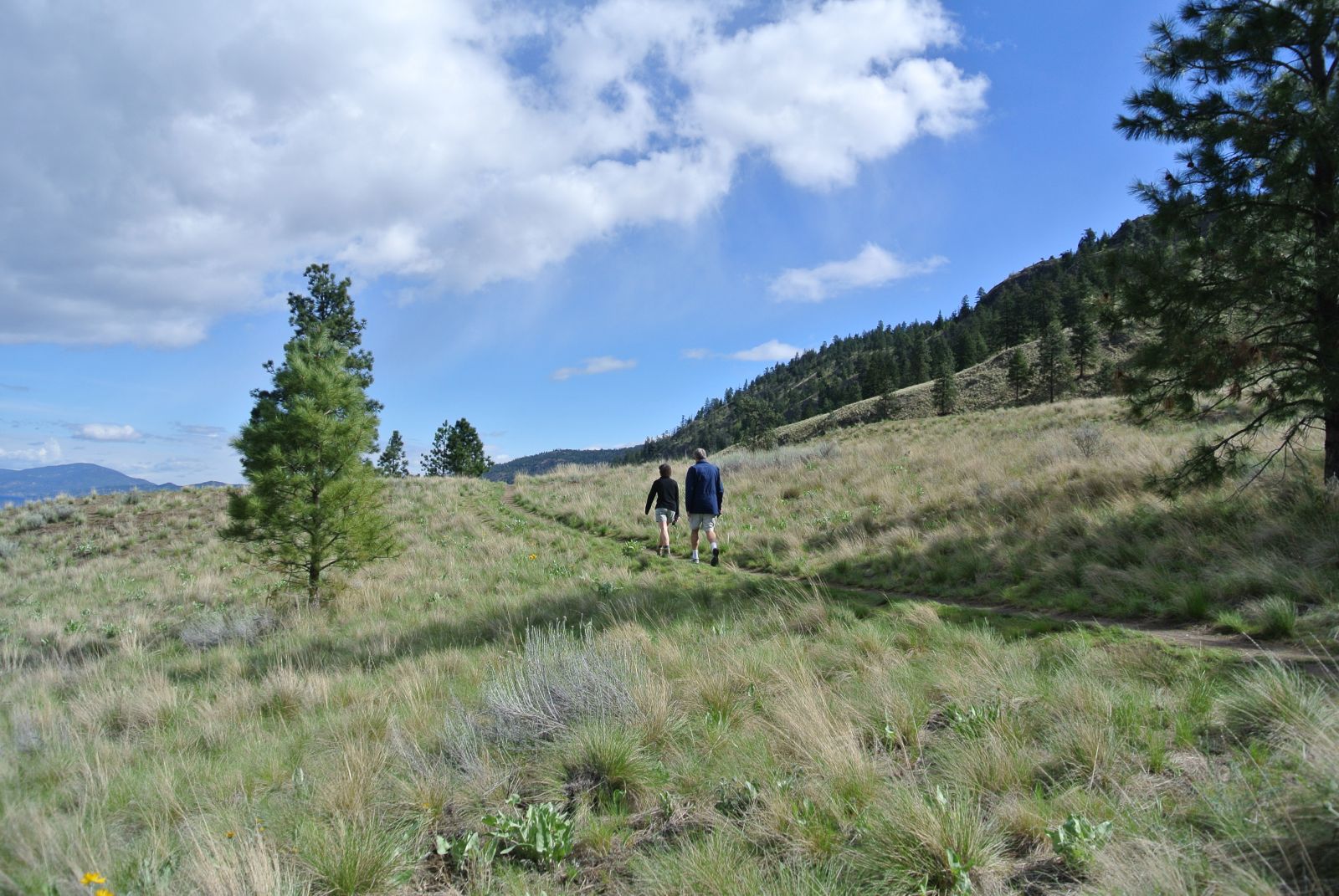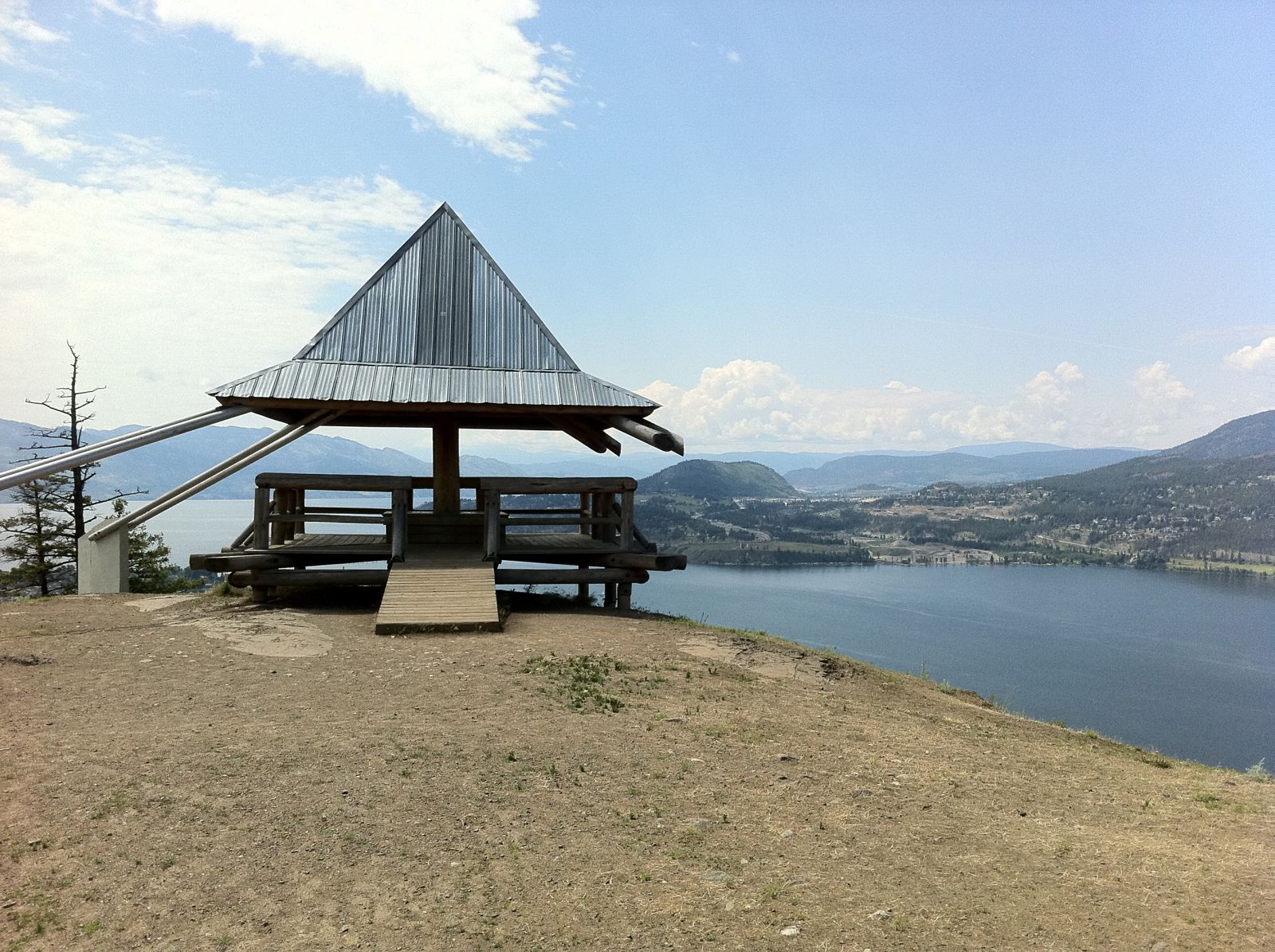 Knox Mountain (location link) is a uniquely Kelowna gem, and though it's not easily missed, it's also easily glossed over. Many a visitor drives to the top, snaps the obligatory selfie and hops in the car and check another item off the list as they drive off. Knox Mountain offer something for almost everyone who wants some exercise, fresh air and beautiful views and if one takes just a moment to try a trail that ventures through the grasslands and pine forests, a new discovery may very very well be at hand.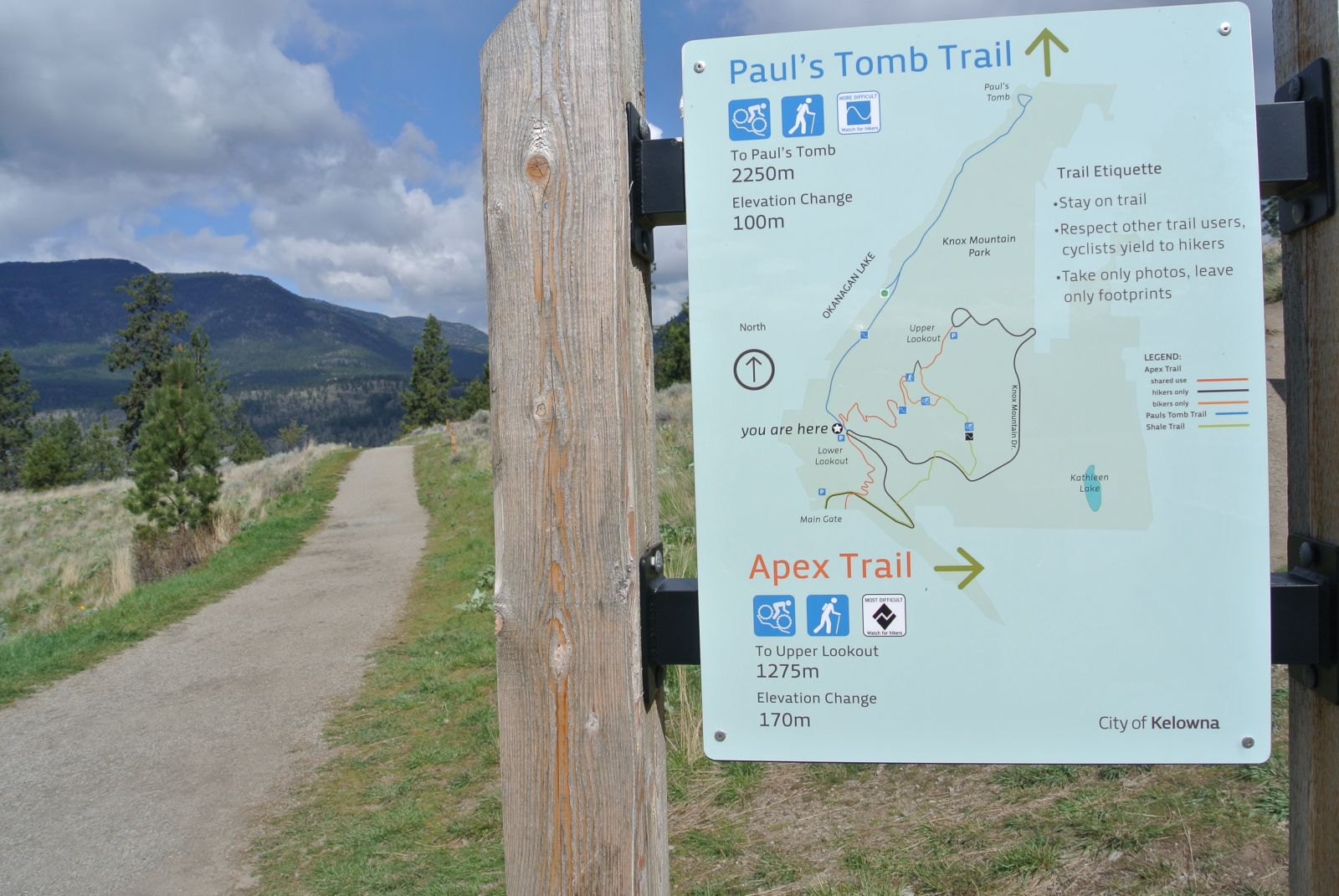 Paul's tomb sounds a bit creepy, but keep reading. A 2.5 km walk from the first knox mountain lookout leads to Paul's Tomb. Yes, there is a crypt there built by an early Kelowna pioneer. But crypt aside (it has been sealed and mostly buried), the location is uniquely Kelowna. The small pebble beach sounds to the crystal clear waters of Okanagan Lake. The houses and sounds of the city disappear, and the wild flowers, grasses and pine trees take you back to another time. Swimming is superb. A moderately easy hike and remember to pack water.
Another trail that entertains and creates interest is the reservoir trail. The loop begins at the first look out and follows the same trailhead as the one leading to Pauls Tomb. A single track veers off to the left and down, and soon you'll discover all is quiet around you. The trail follows an abandoned chain link fence, now rusty, that perfectly matches its environment. A sharp eye can spot Mountain Cactus growing on rocky patches along the trail, which is reason enough stay on a well trodden path.
Those are just two walking options. Trail maps at the parking areas identify many more. Early mornings and evenings are best for wildlife spotting, and during the summer heat, those times may be best to enjoy the view too. Deer are often seen, as is the odd coyote.
As always, ask our staff more details, current conditions or for directions. We're locals, we know. See you soon.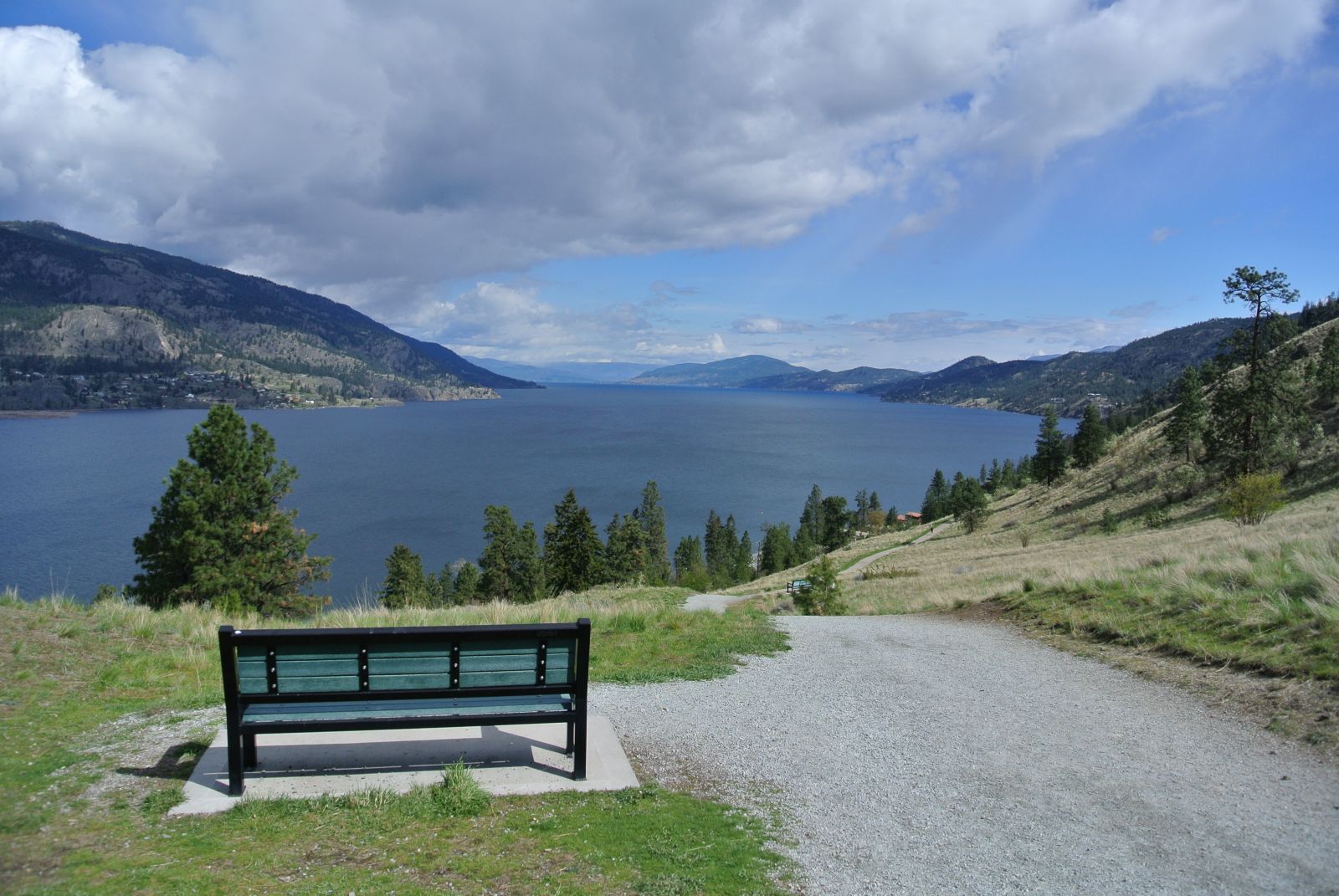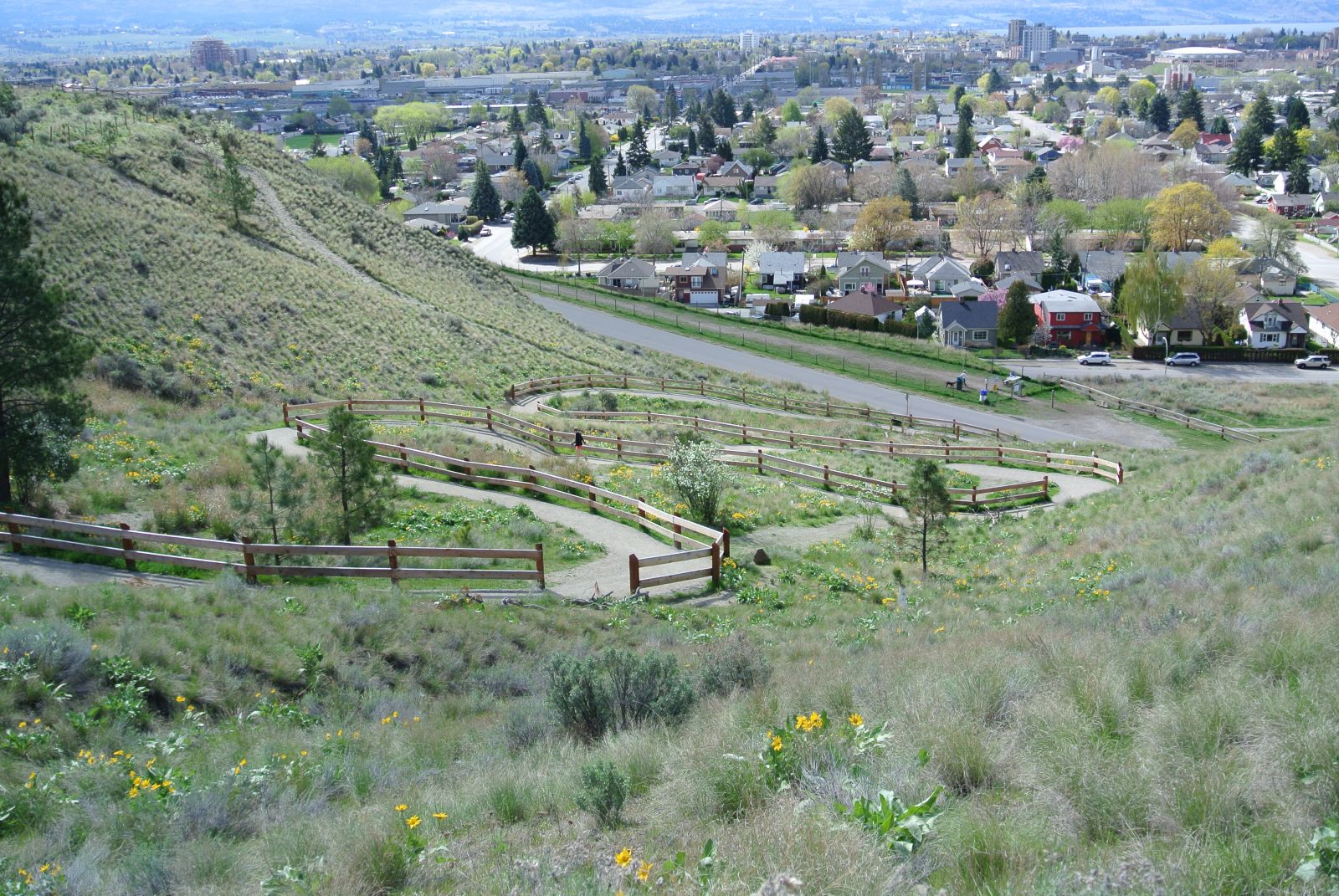 #knoxmountain #explorekelowna #nature