Everyone has a story to share. Ours begins in 1980, when the 24 unit Siesta Motel was purchased and became the focus of everyday life for the Saufferer family. It existed as a classic motel, yet Wilhelm (Bill) Saufferer had a vision of excellence in hospitality in this superb location in Kelowna, BC.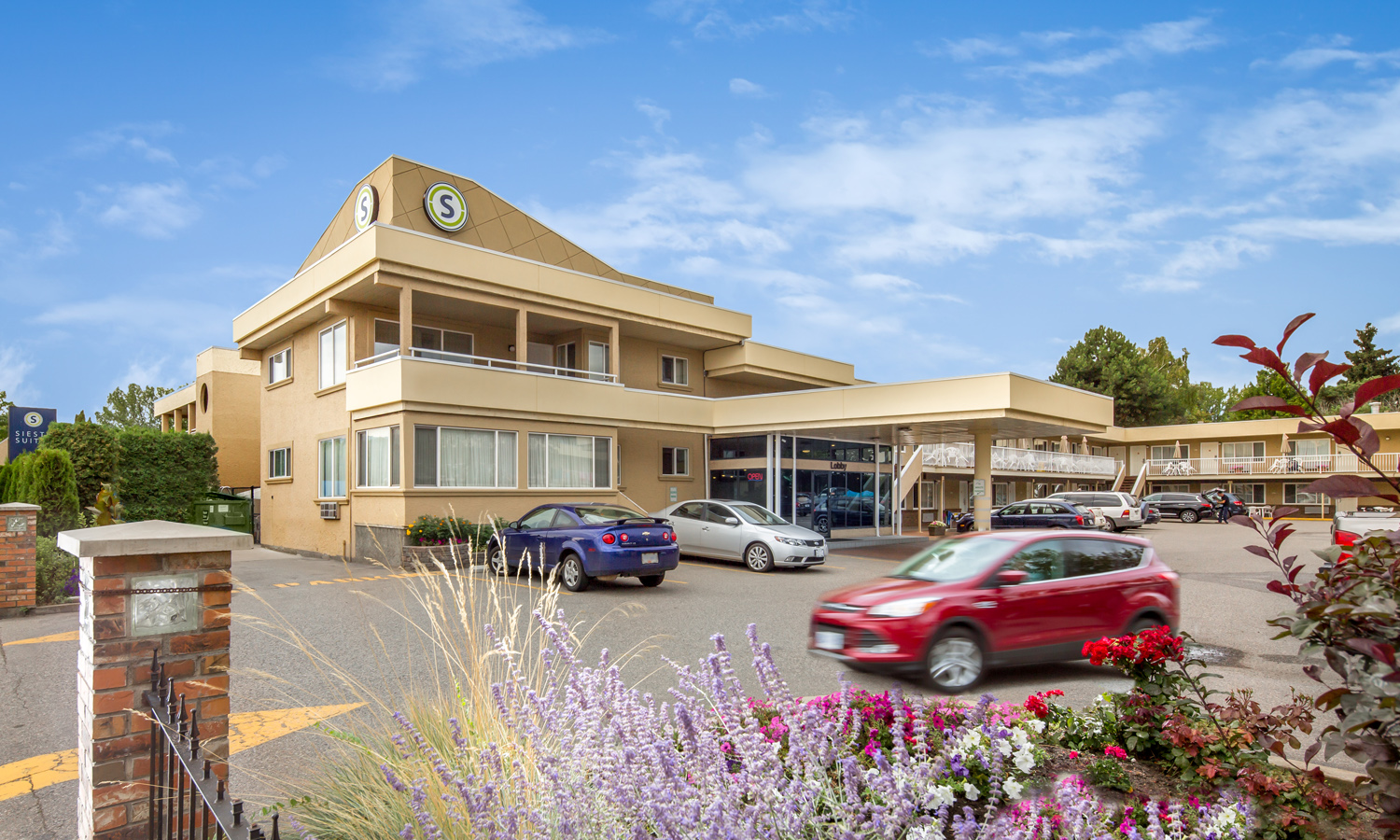 Personal attention to every customer and thoughtful service brought growing success. Subsequent renovations and expansions in the 1980's increased the room count to 96 suites and vastly transformed the Inn from a simple yet effective motel to a family vacation destination. Popular amenities such as the indoor and outdoor pools, hot tubs, sauna, gas bbq's, and patios were added to provide a full range of guest amenities.
The property names also transitioned from Siesta Motel, to Siesta Motor Inn, to Siesta Inn to the current Siesta Suites to reflect the changing times and the continued improvements and expansions. During this time, all Saufferer family members were hands-on participants in all areas of the business. This set a lasting a foundation for work ethic, values, customer service, vision and creativity.
As the century turned, Bill invited the second to generation to lean into responsibility. Further expansion took place with the acquisition of the Alpine Lodge Motor Inn and Kelowna Motor Inn on Hwy 97 in Kelowna. Both properties were substantially renovated and amalgamated from 2 separate Inns into one hotel, the Kelowna Inn & Suites.
Today the Kelowna Inn & Suites and the Siesta Suites are overseen by second generation family members who attend to the growing businesses daily, continuing the vision of personal attention and thoughtful service.
Both hotels remain unaffiliated to any franchise by choice. It is in this way, that we can best create a unique experience in product, service and value for you, our customer. With our story, we hope to connect with your story. Call us today. We look forward to hearing from you.